How Long Can the Honda CR-V Run on Empty?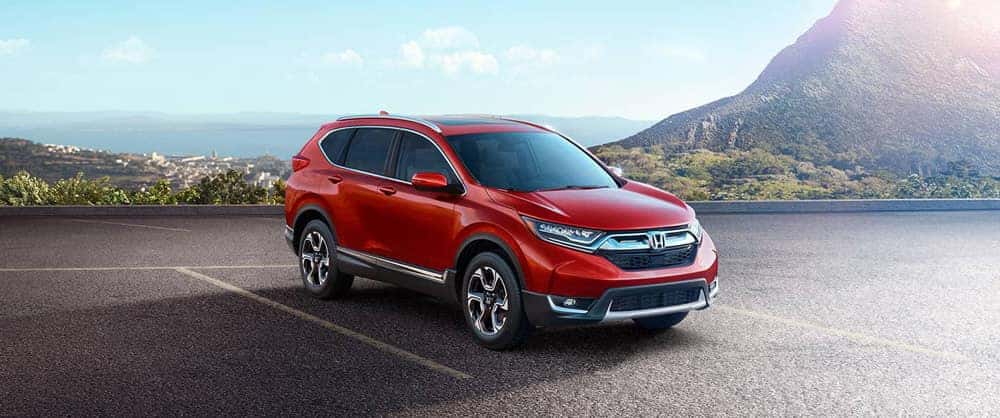 The 2018 Honda CR-V has what it takes to get you from A to B, even when its gas tank is close to empty! Our friends and neighbors in Overland Park love the efficient CR-V, and at the end of the day, those who choose this model will be able to go farther for less money. According to an analysis performed by Tank on Empty, the CR-V can travel up to 71 miles after its low-fuel indicator lights up! Read on to find out why the CR-Vs in our lineup are sure to go fast.
The CR-V is one of the most efficient options in its class, but that's not all it has to offer. In many respects, this compact SUV can even hold its own against larger, pricier Hondas like the Pilot.
Check Out the Differences Between the Honda Pilot and the Honda CR-V!
What is the Honda CR-V Fuel Tank Capacity?
The Honda CR-V's fuel tank capacity gives it a real advantage in a crowded market. Every Honda CR-V trim level has been equipped with a 14.0-gallon fuel tank—and that means your pit stops will be few and far between.
How Are the Honda CR-V Fuel Economy Numbers?
Nothing separates the good from the great like strong fuel economy ratings, and the Honda CR-V is practically in a league of its own. Exact measurements vary depending on which trim level and upgrades you select, but no combination will disappoint. On the EX trim and up, the CR-V's standard In-Line 4-Cylinder Engine is replaced by a smaller version with a Single-Scroll Turbocharger.
| | |
| --- | --- |
| | City/Highway/Combined Fuel Economy |
| 2018 Honda CR-V 2WD – LX Trim | 26/32/28 mpg* |
| 2018 Honda CR-V AWD – LX Trim | 25/31/27 mpg* |
| 2018 Honda CR-V 2WD – EX and Above | 28/34/30 mpg* |
| 2018 Honda CR-V AWD – EX and Above | 27/33/29 mpg* |
Test Drive the 2018 Honda CR-V Today at O'Neill Honda!
Don't miss your chance to take advantage of our manager specials, offers, and incentives! The 2018 Honda CR-V's fuel tank capacity and fuel economy ratings make it one of a kind, and once you've seen how long it can run on empty, you'll know that it's the most dependable compact SUV around. Take it for a test drive today at O'Neill Honda in Overland Park.
Are you interested in learning more about the new 2018 Honda CR-V? Read more here:
---